Learn to use a variety of skills that will enhance your effectiveness as a leader.
Are you looking to take the next step in leadership, but aren't sure where to start? What particular strengths do you have that can help you lead with excellence? Would you like to connect with other female leaders in higher education for learning and support? Please join us from November 13-15 in Orlando for a powerful learning experience.
During this three-day event, we will look at how gender and other factors such as generation, geography, and diversity gives you a unique perspective that can shape and empower your leadership style. You will also have opportunities to build an affinity network with your peers that can provide mentorship and guidance as you move forward with your goals following the event.
Breakout Sessions to Work on Specific Skills
During this event, you will have the opportunity to work in smaller groups to build your leadership skill set. These breakouts may include:
Executive Presence

Inclusivity

Shifting your Culture

Issues Management

Mapping your Career Opportunities
Who Should Attend
Mid- to upper-level female higher education leaders who wish to build upon their leadership skill set for success will greatly benefit from the information shared at this conference. You will have the opportunity to learn from our expert faculty, as well as the shared experiences of your peers.

Agenda
Day One
Conference Registration
10:30 - 12:30 p.m.
---
Welcome and Opening Remarks
12:30 - 1:00 p.m.
---
Identity, Intersectionality, and Leadership
1:00 - 2:00 p.m.
What are the unique perspectives and strengths that women bring to leadership? Through what other lenses besides gender (e.g. generations, age, race, religion, geography) should we look when evaluating our leadership styles?
---
Negotiating
2:00 - 3:15 p.m.
From launching a new initiative on campus, to interacting with colleagues, to managing your various roles, negotiation arises in all aspects of your work in higher education. Developing this skill, however, is often ignored. In this session, you will learn tools to implement a successful strategy of negotiation.
---
Break
3:15 - 3:45 p.m.
---
Identifying Your Leadership Style
3:45 - 4:45 p.m.
This session will use a self-assessment tool to help participants self-select their leadership style. You will engage in discussions about your preferences for working, conducting meetings, and the diverse needs you should consider as you build a team.
---
Reflection
4:45 - 5:00 p.m.
This brief session will give you the opportunity to reflect upon what you have learned in Day 1 and to set goals for Day 2.
---
Networking Reception (included in registration fee)
5:00 - 6:00 p.m.
---
Day Two
Continental Breakfast (included in registration fee)
8:15 - 9:00 a.m.
---
Focusing on Executive Presence
9:00 - 10:15 a.m.
This session will help you to understand what it means to have "executive presence," and how even simple modifications to habits and behaviors can have a powerful impact on the message you convey to others.
---
Break
10:15 - 10:30 a.m.
---
Concurrent Sessions (four rotating sessions)
In these concurrent sessions, you will have the opportunity to work in small groups to build your leadership skill set. These session's topics include:
Executive Presence
Inclusivity
Shifting Your Culture
Issues Management
Mapping Your Career Opportunities
---
Building Your Leadership Skill Set (Session 1 of 4)
10:30 - 11:30 a.m.
---
Lunch (included in registration fee)
11:30 a.m. - 12:45 p.m.
---
Building Your Leadership Skill Set (Session 2 of 4)
12:45 - 1:45 p.m.
---
Passing Between Sessions
1:45 - 2:00 p.m.
---
Building Your Leadership Skill Set (Session 3 of 4)
2:00 - 3:00 p.m.
---
Break
3:00 - 3:15 p.m.
---
Building Your Leadership Skill Set (Session 4 of 4)
3:15 - 4:15 p.m.
---
Panel Discussion
4:15 - 5:00 p.m.
In this panel discussion, you will have the opportunity to visit with the panel of speakers who will offer insights on the skills, decisions, and relationships that helped them achieve their success.
---
Day Three
Breakfast (included in registration fee)
8:00 - 9:00 a.m.
---
The Power of Diverse Leadership Teams
9:00 - 10:00 a.m.
In this session, you will explore what research tells us about the power of having diverse leadership teams. We will jigsaw three to five articles and you will leave with five to ten key points that will inform your future decisions.
---
Break
10:00 - 10:15 a.m.
---
Influencing Without Authority
10:15 - 11:15 a.m.
Influencing is a powerful tactic no matter where you sit within your institution's organizational hierarchy. This training will be useful to you if you are trying to influence both people who you supervise and report to, as well as peers with whom you regularly collaborate.
---
Final Working Time, Program Wrap-up, and Evaluation
11:15 - 12:00 a.m.

Speakers
Jeanne A.K. Hey, Ph.D.
Dean, College of Arts and Sciences
University of New England
Previously, Jeanne served as the Director of International Studies and Professor of Political Science at Miami University, in Oxford, Ohio. A Phi Beta Kappa graduate of Bucknell University, she earned a PhD in political science from The Ohio State University. Her research and teaching expertise are in the areas of comparative foreign policy, small states, Latin American politics, European foreign policy and pedagogy in international studies. She has extensive international experience, having conducted research and taught university courses in Latin America, the Caribbean, Asia and Europe. She has published four books and numerous articles on foreign policy, developing regions, and international studies pedagogy.
Dr. Hey is an alumna of the HERS Leadership Institute for women in academia, held at Wellesley College. She is also a past fellow in the Pew Faculty Fellowship in International Affairs at Harvard's Kennedy School of Government, where she was trained in applying the case method of college teaching in global affairs. She has developed and facilitated workshops and presentations on a variety of issues in management and leadership, including for the Council on Colleges of Arts and Sciences. She serves on the Board of Trustees at Thornton Academy, in Saco, ME.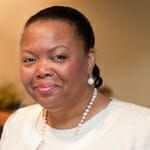 Arlethia Perry-Johnson
(Retired) Vice President of Marketing
Kennesaw State University
Ms. Arlethia Perry-Johnson served most recently as vice president of marketing at Kennesaw State University, where she was charged with managing the external positioning, branding and visual identity of the 35,000-student public university. During her more than 10 years of service at Kennesaw State, Ms. Perry-Johnson served in a variety of leadership roles, including as special assistant to the president, chief external affairs officer, chief communications officer, and  chief marketing officer. She shaped and led KSU's Division of Strategic Communications and Marketing, and also led the University's   state and Federal relations and community affairs activities.  Ms. Perry-Johnson retired from Kennesaw State University in July 2017, after 30 years of service to public higher education in four states.
Ms. Perry-Johnson joined Kennesaw State after serving from 1995 to 2006 as the chief communications officer/associate vice chancellor for media and publications with the Board of Regents of the University System of Georgia (USG) – the governing body for the state's then- 35 public colleges and universities -- during which time she served four different chancellors and worked with a wide array of government officials, campus presidents, communications officers and higher education leaders. Ms. Perry-Johnson also is the founding project director of the University System of Georgia's African-American Male Initiative (AAMI), a statewide program that impacts the recruitment, retention and graduation of Black males within the USG.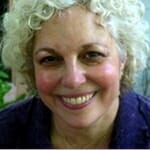 Eda Roth
Consultant, Executive Presence
Leadership Development, & Communication Skills
Eda Roth is an actress and consultant who for over twenty years has been bringing theatre-based skills to executives in various industries. Through her highly creative work, tailored to the specific needs of each individual she coaches, she helps leaders become more effective in every area of their work. Eda helps clients break through inhibitions so that they become more expressive of who they really are, enabling them to communicate more meaningfully and with greater results in a variety of situations. The range of her expertise includes helping individuals develop better presentation skills, executive presence and one-on-one communication abilities - thereby strengthening their talents in engaging others and building supportive relationships.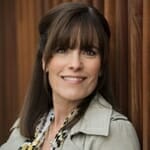 Elizabeth Suárez, MBA, ADR
Speaker, Author, Strategic Facilitator
Elizabeth Suárez is an accomplished practitioner, management consultant and expert in the fields of Alternative Dispute Resolution, Leadership and Inclusiveness. With more than 15 years spent climbing the ranks of Corporate America, Elizabeth confirms "With New Phraseology Comes a Shift in Responsibility", as she too further broadened her knowledge base and sharpened her negotiation skillset. Today, Elizabeth is highly regarded as an author, speaker, facilitator, coach, strategist, trainer and mediator. She is passionate about imparting professionals and assisting all generations, communities and organizations to better understand how to manage disagreements, succeed in any negotiation and develop the necessary strategies and tactics for success, all while deploying ethical persuasion and inclusiveness skills.
As a multi-cultural and bilingual strategist, Elizabeth is an expert in providing an amicable environment where difficult issues can be successfully addressed and resolved. Elizabeth works with clients in the fields of Education (k-12 & Higher Ed), Government (Transportation & Public Health) and Business (Financial, Pharmaceutical, Consumer Goods). She is the current Spanish spokesperson for the Marihuana In Colorado campaign from the Colorado Department of Public Health and Environment as well as Colorado Department of Transportation Central 70 project outreach strategist. In both roles, she incorporates inclusiveness strategies to ensure effective communication. To pay it forward, Elizabeth has spent many years mentoring Latina professionals and serving on the boards of multiple non-profit organizations.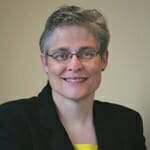 Dr. Karen M. Whitney
Dr. Whitney is responsible for developing and supporting the university's very successful leadership team; on-going strategic planning/action; communicating & advocating the university's promise for our students, alumni, employers & the community; fund raising for excellence; and building collaborative and effective partnerships to extend the university's mission.
Karen Whitney has effectively led efforts to raise Clarion University's reputation of academic quality and high impact college experiences. Since 2010 several major efforts have transformed Clarion University including significant improvements to campus facilities with more than $150 million of construction and renovation projects completed or underway designed to enrich the student learning and community engagement experience.
$1,595 through Mar. 9
$1,495.00
Learn to use a variety of skills that will enhance your effectiveness as a leader.
$1,995 through Mar. 9
$2,095.00
Select this option if you work for a private corporation.
$295
Purchase the conference binder, which includes all presentation slides, worksheets, action plans, and additional resources.
Note: Conference attendees do not need to purchase materials separately.
Questions About the Event?
Elizabeth Ross Hubbell
Program Manager, Academic Impressions