Become your most powerful self. Overcome internal barriers that might be holding you back.
Join women from across higher education to gain confidence as a leader, prioritize your goals, chart your career path, and expand your network!
Are you looking to take the next step in leadership but aren't sure where to start? What particular strengths do you have that can help you lead with excellence? Would you like to connect with other female leaders in higher education for shared learning and support? Please join us for this powerful learning experience.
During this event, we will look at how gender (along with other factors like generation, geography, and diversity) gives you a unique perspective that can shape and empower your leadership style. You will also have opportunities to build an affinity network with your peers that can provide mentorship and guidance as you move forward with your goals following the event.
Pre-Conference Workshop: Conflict Management
In this workshop, you will learn strategies to help you manage and resolve a variety of conflicts within your department and institution. You will be introduced to practical tools that can be used to address conflict in its earliest stages before it becomes a formal dispute.
This pre-conference workshop is limited to just 75 participants.
Breakout Sessions to Work on Specific Skills
During this event, you will have the opportunity to work in smaller groups to build your leadership skill set. These breakouts may include:
Executive Presence

: Practice your executive presence in a safe space and receive feedback for improvement.

Shift Your Culture

: Learn how to influence and change your organization's work culture.

Identifying Your Leadership Style: Using our 5-paths assessment you will gain a better understanding of your natural leadership style.
Map Your Career Opportunities

: Develop a set of "potential career maps" to draw on as you go forward in your career.
Testimonials from Past Participants of this Program
"I have been a student of leadership, a teacher, and even a researcher. This conference was a reflection of the best thinking in leadership development as it pertains to women. In my 20 years working in the field of leadership, this is the best in terms of presenters, concepts & follow-up. I highly recommend it to all women at whatever stage in their career."
Alexis Kanda-Olmstead, Managing Director of Talent Management Training and Support, Colorado State University
 
"This workshop gave me insight into how to grow in my career and provided connections and resources to make it happen."
Kate Szetela, Program Manager for ESL/ABE/ASE, College of DuPage
"The Women's Leadership Success in Higher Education Conference has provided me with tools and knowledge needed to advance my professional and business acumen."
Nel Boose, Director of Enrollment and Financial Operations, Central Michigan University
"I really enjoyed the conference. It was great to be in a room with like-minded women who have had similar experiences. I felt very empowered and excited for my future as a leader in higher ed. I can't wait to use the tools I learned for the workplace."
Leigh McLaren, Assistant Director of Admissions, Berklee College of Music
"Great conference; awesome and knowledgeable presenters with expertise to share that will help you advance your thinking about the possibilities for your career direction. You will leave empowered."
Merlyn Griffiths, Associate Professor of Marketing, University of North Carolina - Greensboro
"All women in higher education administration should attend. They will learn important information and skills to help them be more effective in their roles and gain confidence to move upward in their career paths."
Kim Bessette, Associate Vice President, University at Albany
"If you are a woman who wants to lead and make change in higher education, do not miss this conference!"
Regina Lawrence, Executive Director, George S. Turnbull Portland Center & Agora Journalism Center, University of Oregon
"I am very happy that I attended and had the opportunity to network among so many great women."
Prescilla Boerger, Department Chair, Regis College
"An excellent conference with experienced and knowledgeable speakers that will strengthen my leadership in post secondary."
Kathie Scouten, Director, Development and Alumni Relations, University of Northern British Columbia
"It was a great experience. Strong presentation, relevant to my work life and I came away with some skills to apply to my career and my future ambitions. Thank you."
Jacqueline Dowdell, Communications Specialist, Law School, Cornell University
"The excellent faculty and intimate setting made this a very powerful and positive experience that I highly recommend."
Sandra Miles, Dean of Students, IUPUC
"Wonderful women's conference, so balanced, so invigorating - great ideas, views and resources to draw from."
Carol Fall, CIO, Bismarck State College
"This conference was wonderful! I was able to connect with women in education from all over the country. The most valuable part was meeting people in positions that I strive to achieve and beginning to set up the steps I need to take to advance in education."
Whitney Murphy, Program Manager, Duke University
"I want to extend a sincere thank you for this opportunity. Day 1, I felt like a "fish out of water," being a Police Detective, however I quickly realized how motivating and inspirational this conference was. I networked with so many women and took away several skills and tools to not only become a great leader but to also continue to be the best human being I can be."
Autumn Hollyfield, Police Detective, California State University, Fullerton
" I am so inspired! I am ready to tackle the hurdles that have previously caused me to shrink back. I have gained a better understanding of myself. This understanding enables me to begin to work through and build strategies to accomplish objectives for the university, my students, and myself."
Tawana Scott, Assistant Vice President, Graduate Academic Services, North Greenville University
"This was one of the most useful conferences I've attended. All of the sessions were helpful and all of the speakers effective. I was most impressed with the insightful choice of topics and appreciated the diversity of presenters."
Lauren Smith, Director of Adult Learning, University of Wisconsin, Whitewater
"Before coming to the conference, I was tired and looking forward to retirement, but attending the conference has really inspired, ignited, and helped me to see that I have a lot to give and that leadership is not just about me, but it's about making long-lasting influences and change for the better."
Teresa Dodd, Administrative Manager and Assistant to the School Chair, Georgia Institute of Technology
"This conference made me look within and prioritize my goals."
Rashawn Green, Director, California State University, Northridge
"I expanded my professional network more than I have at other conferences. Thank you!"
Nancy Crouch, Director, PhD Program, School of Business, University of Connecticut
"Gained confidence with the knowledge learned."
Tara Rojas, Associate Professor, Spanish, Leeward Community College
"I am leaving this conference more confident in my ability to be an effective leader."
Aurora Velasco, Learning Spaces Lead, San Diego State University
"I left this conference refreshed and rejuvenated after spending 3 days surrounded by a sisterhood of higher education. I made long-term connections that I know will assist my future endeavors. This conference is a must!"
Ally Ferguson, Coordinator of Student Involvement, The Ohio State University
"This conference helped me to chart my career path in higher education."
Maxine Greenleaf, Executive Director of Communications and Marketing, Jackson State University
"What I loved about the conference was hearing the insight from so many different women from different functions in higher ed at different points in career. I love the pauses for thought-provoking questions that refocused my direction and helped to get my professional arrow back on target. I'll be back next year."
Jessica Krom, Assistant Director, Office of Diversity and Inclusion, Johnson Graduate School of Management, Cornell University
"This conference created a beautiful space for women to come together in a safe space to learn, connect and grow."
Megan Stribling, Director of Alumni Engagement, Morgridge College of Education, University of Denver
"A meaningful and unique conference experience to invest in yourself as a female leader in the workplace. It was a much needed change of pace from an industry specific conference."
Carrie Combs, Director of Alumni Relations, James Madison University
"Excellent for emerging leaders of higher education."
Dr. Indeira Persaud, Associate Dean of Students, St. George's University
"I cannot recommend this conference enough! It was a perfect balance of reflection and empowerment. It exceeded my already high expectations. Thank you all for such a wonderful conference! It was truly transforming. I appreciate all of your attention to the details and for making it all run smooth. As an event planner, I notice the small details and you all hit it out of the ball park! Cheers!"
Molly Campe, Senior Associate Director of Alumni and Donor Relations, Grinnell College
Who Should Attend
Mid- to upper-level female higher education leaders who wish to:
Overcome personal barriers that might be holding you back as a leader.
Build upon your leadership skill set for success.
Learn from expert faculty and the shared experiences of your peers.

Agenda
Day One - Wednesday, November 28, 2018
Pre-Conference Registration and Continental Breakfast (included in workshop registration fee)
8:00 - 8:30 a.m.
---
Pre-Conference Workshop:  Conflict Management
8:30 - 11:30 a.m.
In this workshop, you will learn strategies to help you manage and resolve a variety of conflicts within your department and institution. You will be introduced to practical tools that can be used to address conflict in its earliest stages before it becomes a formal dispute. There is no one-size-fits all approach to resolving conflicts. That's why our expert instructor will present numerous scenarios and discuss the use of framing, facilitation and other dispute resolution tools to help you:
Improve and sustain a healthy working environment
Build rapport among colleagues
Increase faculty and staff morale
This pre-conference workshop is limited to just 75 participants.
---
Lunch for Pre-Conference Attendees (included in workshop registration fee)
11:30 a.m. - 12:30 p.m.
---
Conference Registration
12:00 - 12:30 p.m.
---
Welcome and Opening Remarks
12:30 - 1:00 p.m.
---
Identity, Intersectionality, and Leadership
1:00 - 3:15 p.m.
What are the unique perspectives and strengths that women bring to leadership? Through what other lenses besides gender (e.g., generations, age, race, religion, geography, etc.) should we look when evaluating our leadership styles?
---
Break
3:15 - 3:30 p.m.
---
Shift Your Culture
3:30 - 4:45 p.m.
Learn how to influence and change your organization's work culture.
---
Reflection
4:45 - 5:00 p.m.
This brief session will give you the opportunity to reflect upon what you have learned in Day 1 and to set goals for Day 2.
---
Networking Reception (included in registration fee)
5:00 - 6:00 p.m.
Day Two - Thursday, November 29, 2018
Continental Breakfast (included in registration fee)
8:30 - 9:00 a.m.
---
Focusing on Executive Presence
9:00 - 10:15 a.m.
This session will help you to understand what it means to have "executive presence" and how even simple modifications to habits and behaviors can have a powerful impact on the message you convey to others.
---
Break
10:15 - 10:30 a.m.
---
Concurrent Sessions (three rotating sessions)
In these concurrent sessions, you will have the opportunity to work in small groups to build your leadership skill set. These session's topics include:
Executive Presence

Shift Your Culture

Identifying Your Leadership Style

Mapping Your Career Opportunities
---
Building Your Leadership Skill Set (Session 1 of 3)
10:30 - 11:30 a.m.
---
Lunch (included in registration fee)
11:30 a.m. - 12:45 p.m.
---
Building Your Leadership Skill Set (Session 2 of 3)
12:45 - 1:45 p.m.
---
Passing Between Sessions
1:45 - 2:00 p.m.
---
Building Your Leadership Skill Set (Session 3 of 3)
2:00 - 3:00 p.m.
---
Break
3:00 - 3:15 p.m.
---
Panel Discussion
3:15 - 4:00 p.m.
In this panel discussion, you will have the opportunity to visit with the panel of speakers who will offer insights on the skills, decisions, and relationships that helped them achieve their success.
Day Three - Friday, November 30, 2018
Continental Breakfast (included in registration fee)
8:30 - 9:00 a.m.
---
Next Steps in Your Career Plan
9:00 - 10:00 a.m.
In this session, you will be broken into groups to discuss the next steps in your growth as a leader. This may include resources for learning, discussions to have, and actions to take.
---
Break
10:00 - 10:15 a.m.
---
Influencing Without Authority
10:15 - 11:15 a.m.
Influencing other is a powerful tactic no matter where you sit within your institution's organizational hierarchy. This training will be useful to you if you are trying to influence both people who you supervise and report to, as well as peers with whom you regularly collaborate.
---
Final Working Time
11:15 - 11:45 a.m.
---
Wrap-up and Program Evaluation
11:45  a.m. - 12:00 p.m.

Speakers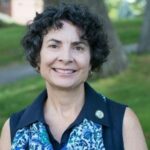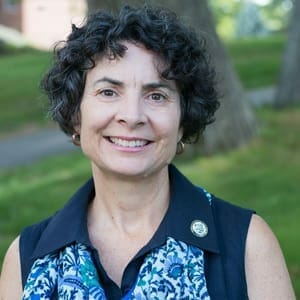 Jeanne A.K. Hey, Ph.D.
Dean, College of Arts and Sciences
University of New England
Previously, Jeanne served as the Director of International Studies and Professor of Political Science at Miami University, in Oxford, Ohio. A Phi Beta Kappa graduate of Bucknell University, she earned a PhD in political science from The Ohio State University. Her research and teaching expertise are in the areas of comparative foreign policy, small states, Latin American politics, European foreign policy and pedagogy in international studies. She has extensive international experience, having conducted research and taught university courses in Latin America, the Caribbean, Asia and Europe. She has published four books and numerous articles on foreign policy, developing regions, and international studies pedagogy.
Dr. Hey is an alumna of the HERS Leadership Institute for women in academia, held at Wellesley College. She is also a past fellow in the Pew Faculty Fellowship in International Affairs at Harvard's Kennedy School of Government, where she was trained in applying the case method of college teaching in global affairs. She has developed and facilitated workshops and presentations on a variety of issues in management and leadership, including for the Council on Colleges of Arts and Sciences. She serves on the Board of Trustees at Thornton Academy, in Saco, ME.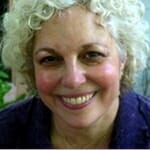 Eda Roth
Consultant, Executive Presence
Leadership Development, & Communication Skills
Eda Roth is an actress and consultant who for over twenty years has been bringing theatre-based skills to executives in various industries. Through her highly creative work, tailored to the specific needs of each individual she coaches, she helps leaders become more effective in every area of their work. Eda helps clients break through inhibitions so that they become more expressive of who they really are, enabling them to communicate more meaningfully and with greater results in a variety of situations. The range of her expertise includes helping individuals develop better presentation skills, executive presence and one-on-one communication abilities - thereby strengthening their talents in engaging others and building supportive relationships.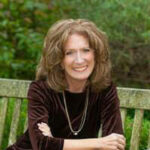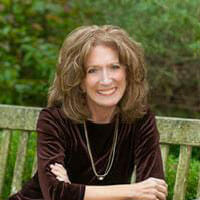 Beth Weinstock, Ph.D.
Beth is a leadership coach and licensed clinical psychologist, who balances a private psychotherapy practice and a leadership development consultancy in Narberth, PA. With her colleague, Dr. Jane Shure, she founded The Resilience Group which trains leaders to develop skills that expand their capacity to manage adversity, increase confidence when transitioning into new roles, maintain a grounded presence in the face of stress and promote a positive influence over those who work with and for them. Beth is also the founder of the non-profit Women's Leadership Works, committed to leadership training for college women before they graduate.
Beth's publications on leadership and executive coaching include the authorship of the journal articles "The Hidden Challenges in Role Transitions and How Leadership Coaching Can Help New Leaders Find Solid Ground" and the co-authorship of "The Benefits of a Leadership Program and Executive Coaching for New Nursing Academic Administrators." Her book chapters include co-authorship of "Executive Coaching to Support Doctoral Role Transitions and Promote Leadership Consciousness" and "Shame Compassion and the Journey to Health". With Pat Sanaghan, she has co-authored "Preparing Tomorrow's Leaders: Leadership Coaching in Higher Education" published by Academic Impressions.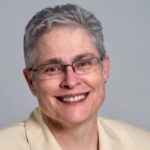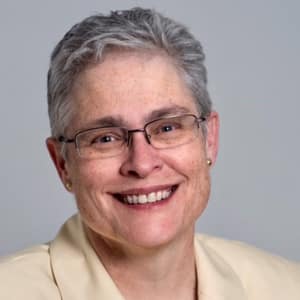 Karen Whitney, Ph.D.
Interim Chancellor
Pennsylvania State System of Higher Education
Dr. Karen Whitney has held many leadership positions throughout her 36 year career in higher education. She is currently Interim Chancellor which includes providing strategic leadership to 14 universities serving over 100,000 students, making it the largest provider of higher education in Pennsylvania. The System employs more than 12,000 faculty and staff, making it one of the largest employers in the Commonwealth with a $2.3 billion annual operating budget.
As Chancellor, she serves as the chief executive officer of the System which includes:
Working with the 14 university presidents to ensure the success of each University.
Advises the system Board on policy development and oversees policy implementation.
Provides recommendations to the Board on State System's overall budget.
Reviews and recommends academic programs for the Board's approval.
Conducts comprehensive planning for the role and scope of each university, instructional programs, research programs and public service programs in consultation with State System and university constituent groups.
Negotiates collective bargaining agreements on behalf of, and subject to, the approval of the Board.
Serves as an ex-officio member of the council of trustees of each university.
Represents the system to the public including elected and civic leaders.
Advances and champions higher learning public policy.
Prior to serving as Interim Chancellor, Dr. Whitney was the 16th President of Clarion University for 7 years and has held a variety of administrative and leadership positions.
Women's Leadership Success
in Higher Education
November 28 - 30, 2018
Savannah, GA
Join us for our women's leadership conference and become your most powerful self. Team discounts available:
1-2 people: Full Price

3-4 people: 15% off

5-7 people: 20% off

8 + people: 25% off
Pre-Conference Workshop Limited to 75 participants.
$295
Purchase the conference binder, which includes all presentation slides, worksheets, action plans, and additional resources.
Note: Conference attendees do not need to purchase materials separately.
Questions? Want to be Notified About the Next Event?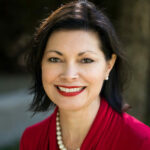 Elizabeth Ross Hubbell
Senior Program Manager & Partnership Account Manager
Academic Impressions