Marketing graduate degree programs is both an art and a science, and we wanted to take a deep look at who is doing this well -- and how they're doing it. In this series of four articles (you're reading the second), we ask an expert panel four questions to explore the changing landscape of graduate enrollment marketing:
How do you ensure your website is strong and effectively tied into other aspects of your digital marketing plan?
We invite you to use these brief articles to start critical conversations on your campus.
Additionally, you can explore graduate student recruitment tactics in depth with these same experts at the upcoming Graduate Enrollment Management conference. We hope to see you there!
Here are our panelists' answers to the second of the four questions.
Q: How do you keep the website strong and integrated into your digital marketing plan?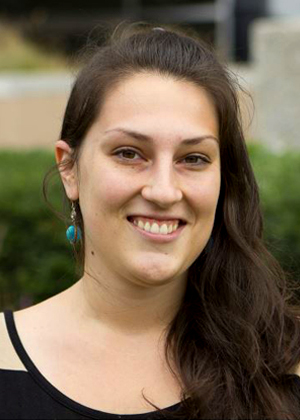 Sarah Seigle, Academic Impressions. In many ways, the school or program website is the "hub" of a digital marketing strategy.
What are 2-3 practices that you currently employ at your institution for ensuring that your website is strong and effectively tied into other aspects of your digital marketing plan?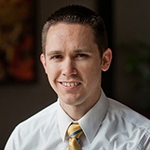 Marcus Hanscom, Roger Williams University. Many institutions are making a critical mistake in their digital marketing efforts: they're directing clicks to a generic page on their websites. I love clicking on an ad for an MBA program and being taken instead to an institution's graduate admission webpage – it's an easy way to anger the user and encourage them to find another school. Sometimes schools at least send students to the program page, but those pages often lack specific marketing language designed to serve the ad and even lack some sort of call to action.
It is an absolute necessity that when a user clicks on a digital ad, s/he should be directed to a landing page directly serving that ad's content. For digital campaigns to be effective, there needs to be a clear message in the ad, a landing page supporting that message for click-throughs, and a call-to-action on the landing page (i.e., a request information). If institutions can add a short RFI form on the landing page that's trackable back to the initial source, that's the best case scenario.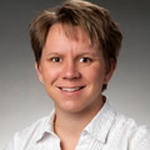 Julie Gacnik, Creighton University. We all know our audiences' attention spans are short, though many of us aren't accounting for that in our marketing. To address this, not only did we create landing pages, but we ensured that these pages offered concise information (often in bulleted format) selling key features, a quick profile of a student or faculty member, and a very quick form for students to request information. Information simply cannot be buried in large paragraphs of text, particularly text taken right from an institution's catalog. Sadly, that happens more often than it should.
Also, pay close attention to:
Digital graphic consistency. We time our ad impressions to reflect across digital impressions on the website, as well as email automation. The ad impression is placed specifically when audiences are searching for specific programs and historically yield high enrollment.
SEO. With budgets tight for many marketing professionals, optimizing website performance is critical. This ensures that audiences are finding school or program sites with greatest ease and relevance. Creating automated reports to highlight strongest and lowest performing keywords will help you in website maintenance.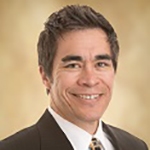 Eric Nissen, University of Colorado - Colorado Springs. First of all, we agreed on the strategy that the website is first and foremost a marketing tool. Staying aligned with that strategy keeps us from treating the website like a bulletin board, posting all sorts of policies, documents, and content that does not contribute to attracting and engaging our stakeholders.
Secondly, we regularly monitor website analytics (primarily in Google Analytics, but using other measurement tools as well) that help us assess content quality, engagement, effectiveness of digital marketing campaigns, conversions, etc. Metrics like search volume, bounce rates, average session duration, average number of pages per session, conversion rates, and campaign activity are helpful with this.
Another step that is great (but that we don't do as often as we would like) is collecting qualitative feedback, often in the form of focus groups, surveys, or direct feedback from a respected source. Asking a group of marketers (even from a different industry) whom you trust to review your site can alert you to things that you often can't see yourself.