80% of a university's critical decisions are made at the department level, yet most faculty leaders were not trained and receive little support for the critical roles they now assume.
Watch Jeanne Hey describe the complexity of leading in an academic context:
There may not be a "manual" for success, but there is deep expertise and learned experience among your peers and predecessors across higher ed. For nearly 20 years, Academic Impressions has helped develop thousands of academic leaders through a series of national seminars, customized workshops for individual campuses, online training modules, and thorough leadership coaching.
See a Sample of What's Included*
Upcoming and Recently Added
More than 3,000 department chairs have been trained by Academic Impressions. Join their ranks.
Academic Impressions has extensive experience developing more academic department chairs than any other organization through live and on-demand trainings as well as leadership coaching.
View a list of all training content included in membership.
See What Our Attendees are Saying
"At first, I was skeptical that a virtual conference was capable of being both engaging and informational - but Academic Impressions has mastered it! The 3-day online event was structured in a creative way that all participants had multiple opportunities to interact with each other and the presenters. No one's questions went unheard or unanswered. Thank you for this great experience, it has changed my view of virtual conferences and I look forward to attending more in the future."
- Desiree Ford, Digital Communications Manager, Binghamton University
"The virtual conference has been amazing. The presenters have all been great and the information they've provided is going to help us better use our social media. Even though this conference had to be virtualized due to COVID-19, the online format has been set up in a way that we can all collaborate and share ideas. I'm very eager to take what I've learned back to campus and start implementing new ideas."
- Chris Forde, Coordinator of Marketing & Public Information, Lincoln Trail College
Membership Includes All Academic Leadership Content and Much More
Buy membership based on desired number of users  
Invite users to your membership
Engage with upcoming and on-demand online trainings 
Learn more about membership benefits, included content, and pricing.
Questions about membership?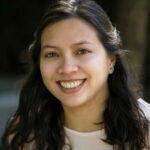 Meghan Paladino
Membership Advisor, Academic Impressions
*A limited number of FREE spots are open to members for each virtual training in 2020 and 2021. Once a training reaches the member cap, additional members can register with a $250 discount. Members also receive discounts on bootcamps and in-person conferences.