Most academic leaders assume their positions with very little training or support at the institutional level. We offer a comprehensive suite of trainings and resources for Department Chairs, Deans, Associate/Assistant Deans, and Faculty Affairs professionals to help them be successful in their roles.
Our approach combines leadership development with the practical, skills-based training academic leaders need to lead effectively at the personal, team, and division levels each day. Our training and resources are all firmly rooted in the academic context and presented by vetted experts with firsthand experience as academic leaders themselves.
View a Sample of Training Opportunities for:
FEATURED COLLECTION
Practical Skills Department Chairs Need
to More Effectively Lead the Division
Become a member to gain unlimited access to the following trainings, designed to help maximize your productivity and success as a chair.
More Resources For Department Chairs
Training to help Chairs build leadership skills and manage their faculty and departments more effectively.
For Deans
Training to help Deans and Associate Deans manage change, innovate and think creatively, and grow and sustain their Colleges financially and competitively.
For Faculty Affairs Leaders
Training to help faculty affairs leaders recruit and hire a more diverse faculty, create stronger systems of support for faculty, and foster an inclusive and supportive climate.
For All Academic Leaders
Training to help academic leaders become more productive in their work and relationships, regardless of their role.
Members also receive discounts, advanced notification, or priority access to the following:
View a list of all training content included in membership.
See What Our Attendees are Saying
"At first, I was skeptical that a virtual conference was capable of being both engaging and informational - but Academic Impressions has mastered it! The 3-day online event was structured in a creative way that all participants had multiple opportunities to interact with each other and the presenters. No one's questions went unheard or unanswered. Thank you for this great experience, it has changed my view of virtual conferences and I look forward to attending more in the future."
- Desiree Ford, Digital Communications Manager, Binghamton University
"The virtual conference has been amazing. The presenters have all been great and the information they've provided is going to help us better use our social media. Even though this conference had to be virtualized due to COVID-19, the online format has been set up in a way that we can all collaborate and share ideas. I'm very eager to take what I've learned back to campus and start implementing new ideas."
- Chris Forde, Coordinator of Marketing & Public Information, Lincoln Trail College
MEMBERS RECEIVE ACCESS TO CONTENT ACROSS ALL OF THESE COLLECTIONS AND MORE
WHAT DOES MEMBERSHIP INCLUDE
Access to a continuously expanding library of live online trainings, designed to be practical, discussion-based, and highly experiential
Unlimited anytime, anywhere access to on-demand trainings and resources that you can engage with on your own time from the convenience of your workspace
New trainings every week, designed to respond to the latest needs of the higher ed community
$250 discount on multi-week cohort-based bootcamps and in-person conferences
Get These Trainings and More With Membership
Questions about membership?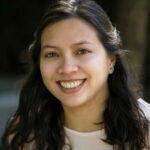 Meghan Paladino
Membership Advisor, Academic Impressions