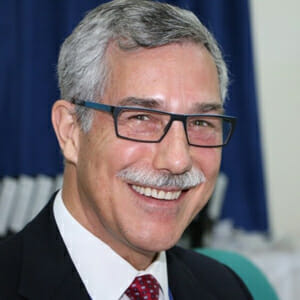 Joseph's career spans nearly two decades in the performing arts followed by over twenty-four years of experience in assessment, institutional effectiveness, accreditation, and planning. In his current role as vice president of accreditation relations and policy, his portfolio of work includes regional and specialized accreditation and policy related to accreditation.
Prior to coming to Bridgepoint, Joseph spent many years at North Carolina Community College System, he established a university-wide assessment at NC State University, served as the founding director of the Office of Assessment at Georgia Tech, and established the Office of Institutional Effectiveness at Savannah College of Arts and Design. He provided leadership for the SACS accreditation efforts at Savannah College and most recently has been a guiding force in Ashford University's accreditation by WASC.
Joseph's published research encompasses engineering program assessment, graduate program assessment, academic program review, building trust in assessment processes, alumni and employer feedback, validating student engagement research, community college transfer, and evaluation of online academic programs. He is co-author with Jill Ferguson and David Chase of the forthcoming volume, Assessment at Creative Institutions: Quantifying and Qualifying the Aesthetic, to be published in 2014 by Common Ground.