PRACTICAL STRATEGIES IN ANNUAL GIVING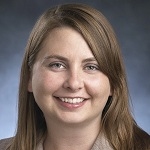 This article is the second in a unique series by Heather Greig of the University of Florida.
The previous article in this series was "4 Keys to Building a Stronger Advancement Team."
by Heather Greig (University of Florida)
A strong case for support is critical to the long-term success of your annual giving program—whether you are fundraising for unrestricted or restricted funds. Your case for support should address the following key questions:
How will the donor's gift be transformative?
Why is it important to make a gift every year?
What are the proof points that demonstrate this among students and faculty?
By creating a robust case, you will be laying the foundation for a strategy that will maintain your organization's place among the top philanthropic interests of your alumni. The competition in the marketplace is significant, and less complex non-profits can more transparently communicate the answers to these three key questions. Without a strong case for support, annual giving programs will continue to face challenges in acquiring and retaining donors.
---
We hope you're enjoying this read. The full text of this article or report is complimentary for our Daily Pulse subscribers. Please login to read it!
ARE YOU A NEW READER?
Get hundreds of articles and reports like this one — Please sign up to have your Daily Pulse and other updates from Academic Impressions delivered to your inbox.
Daily Pulse is a curated email digest of practical strategies, timely research reports, and current events in higher ed. You'll also get periodic updates about our upcoming events and other services, as well as free access to hundreds of articles on this site.
We are excited to bring you the most critical updates and reports in higher education. Thank you for your interest!