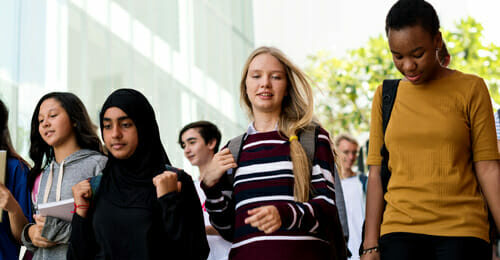 This is one of two companion articles that form a dual installment in our "Changing How We Understand the Market" series. The companion article to this one is "Why Measuring Diversity Matters" by Ricardo Azziz.
In this series, we analyze current enrollment and demographics data, uncovering stories that challenge how institutions often understand their marketplace—or that shed new light on emerging trends. We want to encourage a deeper look at the implications of today's marketplace data. We hope that you will share these stories across your institution and use them to start critical conversations to drive not only enrollment strategy but discussions of curricular offerings, student support, and course design. While we'll highlight findings and stories worthy of closer attention, each article includes an easy-to-use Tableau dashboard that you and your colleagues can use to drill deep in the data yourself.
______________________________________________
Jon Boeckenstedt (DePaul University)
If you were to poll a cross section of faculty and staff at colleges and universities today to determine the topics most frequently discussed, it's likely diversity would be among those at or near the top of the list. Yet even people who are in agreement about the benefits of diversity are often at odds when it comes to defining the term. Typically, we return to traditional measures of ethnicity as a basis for the discussion, and there are good reasons to do so: Colleges must report enrollment statistics by gender, race/ethnicity, and level (graduate or undergraduate).
Yet "diversity" extends beyond the genotypes and phenotypes of race and ethnicity and gender, requiring attention to other important factors such as socioeconomic status, parental attainment of undergraduates, and residency. Without mandated reporting of these variables (either alone, or in conjunction with other measures), it can be difficult or impossible to garner any industry-wide insight.
Finally, the traditional measure of diversity (the percentage of students from underrepresented ethnic and racial groups) is flawed in another, important way. While HBCUs and Hispanic-serving institutions, for instance, enroll large percentages of students from these groups, they also are not very diverse in a clinical sense. For example, at an institution with an enrollment that is 90% African American, most students share ethnicity.
But just looking at ethnicity alone, scientists have come up with many ways to measure the diversity of complex systems, and one of the most common is Simpson's Index (D).
This index calculates the probability that any two members of the system, selected randomly, will be the same. Since lower numbers translate into higher diversity, many scientists subtract D from 1 (that is, 1 - D) to get a more meaningful number that represents the probability that any two members will be different. This allows you to place a particular institution on a scale from 0 (absolutely no diversity) to 1 (complete diversity, wherein every member of the group is different). While limited in terms of what it can measure, this index can be used to compare regions, states, types of colleges, or individual institutions.
Below, you will find:
An interactive Tableau dashboard that applies Simpson's Index to data from IPEDS and the US Census Bureau, with instructions below on how to use the tool to mine national data.
Commentary from three experts on diversity and enrollment management (Jon McGee, Sundar Kumarasamy, and Ricardo Azziz), focused on what the tool demonstrates and what the tool's drawbacks are.
---
We hope you're enjoying this read. The full text of this article or report is complimentary for Academic Impressions members. Please login to your member account to read it!
If you're signed up to receive our Daily Pulse, but your institution does not have an active membership, you won't have access to this article.
FIND OUT ABOUT MEMBERSHIP:
An Academic Impressions membership provides multiple users on your campus with unlimited access to exclusive reports, research briefs, hundreds of free webcasts and online trainings, and discounts on conferences. Learn more about membership and get unlimited training and reading for you and your team today.