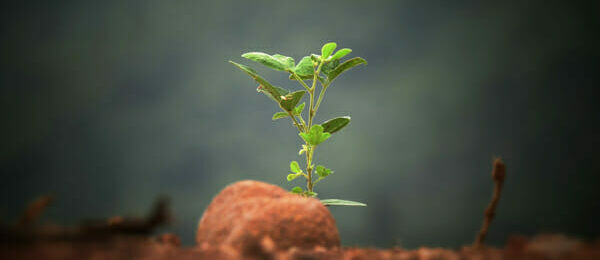 A presidential transition can be a challenging time, and those critical first conversations will set the tone for the partnership ahead.

by Sasha Egorova, Academic Impressions
Interviewing Jake Heuser, Bradley University
Welcoming a new president can be an unnerving event for the whole campus. It can particularly be a challenging time for the vice president of advancement and the advancement team. Those critical conversations in the first few weeks of a new presidency can set the tone for the partnership between the president and the chief advancement officers in the months ahead--a partnership that will be critical to the health of the institution.
We recently spoke with Jake Heuser, VP of Advancement at Bradley University, about what it takes to ensure a smooth transition. Heuser has been at Bradley for over 10 years, having raised over $100 million dollars while working with two presidents during his tenure. A couple of years ago, Bradley went through a presidential transition. Reflecting back on that experience, Heuser offered some key insights on how to establish a productive VP/President relationship during a presidential transition – and three steps to engage your new president effectively in fundraising.
1. The First Meeting: Overprepare, Have a Plan, But Stay Flexible
"You need to understand that before a president comes through the door," Heuser cautions, "there are a lot of people with many needs, and they are anxious to have conversations with the new president." With so many demands on the president's time and attention, you're going to want to approach that first meeting with particular care.
First, Heuser suggests that you prepare a "deep dive" collection of key materials that the president needs to see. These should include:
Profiles on key donors, including pictures, bios, and information on their involvement with the institution.
Reports on key fundraising metrics, including money raised and goals.
Suggestions on calls the president can make right off the bat.
However, do not expect to present and review all this information during the first meeting. You bring these materials with you as a reference packet that can support you with quick answers to the new president's questions--and give you confidence in the conversation. That point of overpreparing is to be ready to answer questions--not to be ready to flood the new president with information.
Instead, approach your first meeting flexibly. Find out how the new president prefers to work. Heuser recalls his first meeting with the new president:
"I was really anxious to show off how much we have done in preparation. But when you start rolling information out, you get caught up in so many details about goals, results, outcomes. In your head, you shared it, they now know it, you talked about everything. But, actually, you end up nowhere and even a step behind. Presidents get so much information when they first start, it is difficult for them to retain and recall  everything that has been shared. If I were to do it all again I would have asked how the president wanted to receive information and work with me."
To get the relationship started right, Hauser suggests, you need to meet the president where they are. Some tips:
Limit this first conversation to 1-3 priority points for discussion.
Seize natural opportunities to introduce other information or materials into the conversation when they arise.
Make sure to ask the president questions, especially around how they want to receive information.
Finally, listen for the president to give you feedback in that first meeting. How do they want to work with you?
2. Give the New President Space - But Find Opportunities to Build Rapport
Once that first meeting is over, Heuser suggests that the most important thing to remember over the next few months is how inundated the president is with new information: "A university is a complicated vehicle and presidents try to do their best job for a lot of people at once." In the first 30 days presidents receive too much information to quickly recall what has been shared with them at a later point. Conversations with different stakeholders might get mixed in their memory. They might forget details. There is a lot to take in.
Heuser suggests that the best thing you can do during the first few months is to give a president space to process all new information, see things they are missing, and ask questions:
"Pay attention to the questions they are asking to see where they are missing key information. In the future you can address these points right away."
The questions a new president asks will also give you clues about what kind of president they will be. Their energy around questions and conversation topics will be your best indicator of their comfort zone with different aspects of fundraising. For example, if your new president is asking and speaking enthusiastically about making an ask and discussing proposals, you might surmise that they feel readier to contribute on that front.
To gather these clues, you need to make opportunities for informal, rapport-building conversations with the new president. Heuser suggests that the best time to connect on a personal level is during travel on donor visits. After all:
"You need to have a relationship to be able to travel together. Keep all conversations casual and interpersonal during that time. Once you get that, the other stuff (strategy, goals, etc.) will start to materialize as well."
3. Talk Through the First Donor Visit
The first donor visit for a president is "very much like a first date," Heuser remarks. You need to prep the president beforehand--not only with information about the donor, but with a discussion about who will lead the conversation during the visit, where you want this conversation to go, which clues both you and the president will look for, and how you can signal each other during the visit to help steer the conversation smoothly.
Heuser also suggests that it is important for you to take a back seat during this first visit, if possible.
"This is a chance for the president to get to know the donor. You can engage when needed by asking the right questions, jumping in to elevate points of joint interest, and giving clues in the conversation."
The first donor visit will also be a great opportunity for you to further learn the new president's strengths and preferences when it comes to interacting with donors. For example, after the new president's initial donor visits, Heuser and his president realized that to work most effectively together and build on each other's strengths, they needed a tool to help introduce gift conversations in their visits.
Together, they started a new proposal process for the president and created a leave-behind piece (not a solicitation but a request for a meeting) that they could then integrate into their visits. The leave-behind piece has given the president comfort and space to connect personally and meaningfully with each donor, rather than engaging in direct asks.
Summary
The president/advancement-VP relationship is among the most critical for securing future support for the institution, and each of these relationships is going to be unique. So, to navigate a presidential transition in a way that helps the new president -- and the new relationship -- start strong:
Prepare for that first meeting with the president but stay flexible.
Give them space to process and learn what questions they most need to ask.
Get to know the person and build an authentic relationship.
Do not be afraid of mistakes – they will happen!
Learn More
Here are two key resources from Academic Impressions that can equip vice presidents of advancement and the presidential transition committee to help an incoming president get started in ways that ensure long-term success:
Fundraising for Presidents: A Guide.
This book by James Langley provides an in-depth guide to the role of the president at every stage in fundraising--and to how presidents, vice presidents of advancement, and board chairs can work together most effectively.


The Presidential Transition Guide.
This comprehensive suite of tools from Kathleen D. Gaval and Patrick Sanaghan includes a book, templates and worksheets for early communications, and a recorded webcast on managing presidential transitions. It is a must-have resource for anyone involved in the transition.