COVID-19 Critical Response
DISCUSSION SERIES
Watch a webcast recording where our experts connect with the broader higher education community to share ideas and ask questions amid the COVID-19 crisis.
Amid the rapid shift to remote learning, faculty are seeking to acquire tools and knowledge to ensure an engaging experience for their students. This is a steep learning curve for many who have little to no experience with remote instruction.   
Watch this webcast recording of a facilitated discussion around how best to foster student engagement in an online setting with Amber Dailey-Hebert, Director of the Faculty Center for Innovation at Park University. Our expert and your fellow attendees have shared ideas and current practices around things like:   
Motivating reluctant students who are new to remote learning

 

Setting the appropriate tone as an online instructor 

 

Course 

communication and 

announcements 

 

Designing engaging activities online 

 

Facilitating discussion 

in 

group 

settings

 

 
Who Should Attend
This program will benefit both instructors and anyone supporting faculty in their transition to online instruction. Specifically, faculty, graduate students, Center for Teaching & Learning staff, deans, and chairs are encouraged to attend. 
If you are looking for a space to gain ideas and best practices around the current coronavirus crisis, we encourage you to check out our other webcasts in our COVID-19 Critical Response Discussion Series.
A Discussion-Based Format 
As COVID-19 continues to be an ever-evolving situation, we can't provide you with hard-and-fast answers. But we can make space for open discussion and idea sharing based on both our speakers' expertise and the experiences of the rest of the audience.  
After watching this recorded webcast, you will have a clearer understanding of how other campuses are responding and ideas for how you might continue to make decisions and move the work forward.
Before accessing this free webcast…

Please sign up first for future updates from Academic Impressions.
Instructor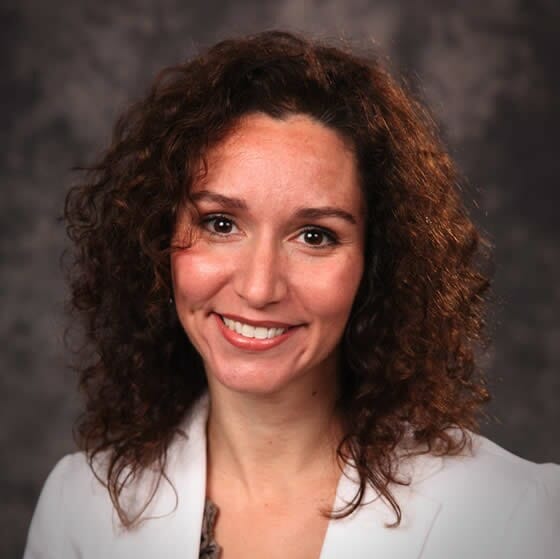 Amber Dailey-Hebert
Director, Faculty Center for Innovation, Park University
Having lived and worked abroad, Amber Dailey-Hebert has supported university-wide strategic initiatives and educational development projects in the United States, Europe, and Africa - she is an internationally recognized leader in promoting innovation in higher education and is passionate about the power of education in transforming lives. Her work focuses on the interaction between emergent technologies and adult and organizational learning. As a tenured Professor, she has taught traditional, accelerated, and online courses in the Graduate School of Professional Studies at Park University, focusing on innovative learning and development in online and virtual spaces. Her administrative academic experience includes Department Chair, Program Coordinator, Associate Dean, and she currently serves as the Founding Director at the Faculty Center for Innovation at Park University, which provides faculty development for over 1200 instructors located around the globe.
In addition to serving higher education for almost twenty years, she also consults for the United States Department of State (and DoD) to create educational development programs and leads grant-funded projects for professional learners, faculty development, and assisting with university-wide strategic initiatives in the Netherlands and Africa. Dailey-Hebert was honored as the Ebadi Scholar of the Year, as the Outstanding Graduate Faculty member at Park University and, under her leadership, CETL has been recognized nationally from ACHE, POD, and Carnegie with awards for innovative faculty development programs and initiatives.