READ THE FULL SERIES
1. Executive Summary: The Changing Shape of Student Life Facilities
2. Financing and Planning Student Life Facilities
3. Best Practices in Student Housing Design (this article)
4. Best Practices in Student Union Design (forthcoming)
by Patrick Cain and Daniel Fusch (Academic Impressions)
This summer, we released an executive summary of the findings from a survey of institutions looking to add new student life facilities in the next year. You can read our executive summary here. The survey confirmed that colleges are pushing harder for integration across student life facilities -- residential, unions, and recreational facilities.
And when asked how important it was to unify the design and placement of student life facilities, 51% believed there should be intentionality in this, and 31% said there must be intentional unity. Only 6% felt it didn't matter.
Now, we are following up with lead architects and consultants who work with student life facilities in higher education. For this article, we reached out to Treanor Architects because they have an extensive student life portfolio encompassing residence halls, dining halls and student unions. For over thirty years, they have served over 80 campuses and completed nearly 200 student life projects. We are excited about the experience and knowledge they bring both to this interview and to our more extended conversation at this November's student life facilities conference.
In this interview, we have spoken with Nadia Zhiri, principal and vice-president at Treanor Architects, and James Reittinger, associate principal and director of student life design at Treanor Architects.
1. Could you describe one project that pushed the envelope in the design of student life facilities?
University of Utah, Lassonde Studios is an innovative building that will house more than 400 student residences and 20,000 sf of "garage" space where any student on campus can build a prototype, attend an event, or launch a company. It will be a place where students live, create and work. This new type of learning building is a collaboration between university leadership, student housing, business school representatives, and members of the Lassonde Entrepreneurial Institute.
Flexible spaces (from the housing lofts and sleeping pods to the startup "garage" space) allow the building to be as nimble as a start-up with a flexible grid system. This allows the university to reconfigure rooms and expand the garage as student needs change.
What was unique about it:
A multi-disciplinary living / learning environment, encouraging entrepreneurship and fostering industry partnerships
Student living pods have the potential to migrate within the building
A collaboration between university leadership, student housing, business school representatives, and members of the Lassonde Entrepreneurial Institute
400 beds combined with 20,000 SF of learning space
​What are some of the implications for the design of other facilities in the future:
The creation of hybrids that will challenge housing and learning typologies
Gives an example of how non-housing entities can begin to strengthen, change and enhance a living environment
An example of how a living/learning project can create stronger campus community
An example of how to make your institution standout among its peers implementing meshed programming - academic + residential
Promotes active learning - collaboration - not only at the student level but all levels of the university in conjunction with industry
2. Could you highlight some critical trends in student residence life design? What do you think we will see more of in the next 5 years?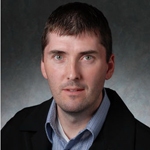 As digital native students move to higher education, they are - and will be - challenging traditional teaching methods, which will require institutions to rethink a student's learning experience. The digital native student is using different forms and ways of communicating, which can change the way we see community. Today's students think and process information differently and are engaged in hybrid learning (classes partly online + partly face-to-face, all online, and all face-to-face). Institutions need to provide an environment that caters to blended learning. This trend will not go away, and institutions need to look at "blended living" because the boundaries of the classroom, social circles, and community are no longer clear.
Questions we ask ourselves:
How will a student create community in the future?
What role does technology play in the creation of that community?
What are the physical boundaries of that community?
Does it transcend the traditional walls of a residence hall?
Participation is the heart of social media and peer-to-peer learning. This is antithetical to what students experience in a traditional college classroom (for the most part). The current and future student does not want to be a passive learner.
Institutions are now creating active learning environments. How does housing need to respond? The student is communicating in shorter bursts of information within a large network of peers, with instant feedback on thoughts and ideas. As the academic spaces respond to these changes, the living environment will need to transform and will need to become a hybrid.
3. Given trends such as the drive toward flexibile space, more holistic planning of student life facilities, who are you not seeing at the table - in the early conversations - who should probably be there?
We are seeing all levels of participation - from the president down to the student.
Who we are not seeing at the table as much, if at all, is faculty. Faculty can help teams understand the holistic student:
How students are changing
How students are projected to change
An understanding of how methods of teaching are changing, and how student life can support that
Insight from collegiate behavioral and environmental researchers
Discussions with faculty will be institution specific, with a broader understanding of the changing times.
Why it is critical for universities to include them in the early conversations:
As mentioned earlier, the paradigm of teaching is changing / has changed, and we know learning does not only occur in the classroom. In the digital era, a student can watch a lecture before attending a class where more active learning is taking place. Are the students watching the videos by themselves or as part of a larger "community" in their living environments? What can researchers tell us about how student behavior is evolving relative to technology? How might we need to change our thinking about how we design living environments to support and foster personal, social and academic growth?
4. What questions should a university ask of its A&E firm, early in the project, to help make design go much more smoothly?
Ask:
What are the percieved challenges for the project from your viewpoint?
Are you seeing the project in similar or different ways than the RFP and/or Institution?
Do you see advantages if the project were executed on different models of delivery?
Why did you want to win this project?
Please challenge us on our preconcieved ideas for the project.
Do you think this project aligns with the master plan and mission for the institution?
How do you think this project can make our institution compete with our peer institutions?
How do you design to balance student wants with student needs?
Why do you do what you do?
RETHINKING RECREATIONAL FACILITIES, TOO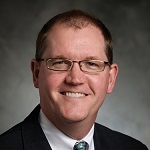 On a closely related topic, we had the chance to chat with Eric Kocher at Hastings+Chivetta about recreational facilities, and the degree of integration needed with residential facilities:
AI. Can you offer noteworthy examples of forward-looking recreational facility design?
Kocher. Hastings+Chivetta continues to develop unique features that can set a recreation center apart from its competitors. We have designed indoor tracks that change elevations, climbing walls in pools, and multi-purpose courts that can be used for non-recreational use. We are looking into ways to use roof tops as outdoor sports activity areas. We have a current project under construction that has a three story high "stadium steps" training area that replicates the experience of running stairs in an old football stadium.
AI. What are mistakes that some colleges are making in their recreational facility design that may be a throwback to an outdated way of approaching these facilities?
Kocher. I think many institutions are in situations where they have a significant demand for recreation services and not enough capital resources to meet the need. What we find happens is only the most basic recreational components are developed and the result is often an imbalanced facility that may not attract or fulfill the needs of all students.  We strive to provide as many activities in a blended facility with latter additions planned to meet the total need of an institution.
AI. What are a few practical examples of design that connect what happens in student life in the recreational facility more closely with what happens in housing, student union and the classroom?
Kocher. I believe that recreation centers are becoming more like a campus center then they ever have been. While we still design traditional recreation centers, more of our projects are transitioning into student life centers. These include wellness facilities, counselling and health services components, dining services, study and gather facilities, classrooms, passive social spaces, and gaming areas -- just to name a few. When we put our first admission center in a student life facility, I think we will have hit a home run!