How did Salt Lake Community College quickly and effectively launch
10 competency-based (CBE) programs?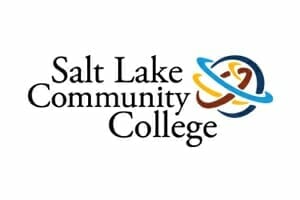 Challenge
A few years ago, Salt Lake Community College's provost instructed SLCC's School of Applied Technology (SAT), the college's workforce education arm, to investigate and pursue CBE. Though today 90% of colleges are interested in pursuing CBE on some level, at the time there were significantly fewer examples to learn from. SLCC needed to know how to get started, what decisions needed to be made and when, and what the implications might be for staffing, design of assessments, financial aid, etc.
Learning
SLCC sent 12 people to Academic Impressions' Developing and Managing Competency-Based Education conference, where CBE leaders walk colleges through case studies, critical decision points, and the pros/cons of different approaches.
Action
Returning from the AI conference, the SLCC team:
Wrote a successful $2.3 million TAACCT grant to transform the School of Applied Technology curriculum from a clock-based, seat-time modality to a competency-based modality.
Shifted 10 programs to CBE (13 in 2017).
Developed a new model for handling faculty workload in CBE programs.
Lessons for other institutions?
"The biggest challenge," the School of Applied Technology's dean Eric Heiser recalls, "is that we were way too aggressive when we wrote the grant. We didn't take into account what would be needed in order to turn over 20 programs in 2 ½ years. You have to take the time to build the capacity, develop your subject-matter experts, get them working with and trusting the instructional designers, and build and validate the assessments. That review of the assessments – by both the faculty and the designers, together – is so critical. CBE is not a window-dressing change to the curriculum; it's literally stripping the curriculum down to the studs and building it back up. You have to be totally confident in it before you go live, and that review takes time."
Results
SLCC continues to send teams to the Developing and Managing Competency-Based Education conference. It is a regular and substantial investment, and it is paying off:
One year into the rollout, SLCC has anecdotal numbers indicating students enrolled in CBE programs are finishing on time or ahead of time.
3-4 departments on campus that offer associate's degrees are pressing for CBE.
Eric Heiser is now a faculty member for the AI conference and other events, helping other institutions begin the process of transitioning some programs to CBE.
SLCC is developing a handbook for CBE that will be shared with all institutions (not plug-and-play, but an in-depth guidebook for the up-front decision making process).
Explore Our Upcoming Competency-Based Education conference
Understand, plan, enhance, and optimize competency-based education (CBE) on your campus.