When working with pregnant or parenting students, what are Title IX reasonable accommodations? What constitutes "reasonable," and what accommodations need to be included in your institution's policies and procedures? Here are some scenarios.
Hear From an Expert:
The following is an excerpt from the Academic Impressions recorded webcast "Title IX: Key Considerations for Working with Pregnant and Parenting Students," which you can purchase here, presented by Jeanine Bias-Nelson, Director, Office of Equity and Inclusion/Title IX Coordinator, Sam Houston State University.
4 Scenarios: Is it a "Reasonable Accommodation": Yes or No?
"Accommodations are always a case-by-case basis, but when the accommodation is being issued by an administrative office and not by one particular faculty member, you want to be careful not to create situations where an accommodation granted in one case needs to then be granted in all similar situations, outside of that case-by-case. You want to make sure that you're giving accommodations that are reasonable but that also don't get you into a corner later on.
"So, in general, are the following accommodations reasonable?
1. Childcare - No.
"We need to talk a little about where childcare comes into the equation as it relates to both our guidance and our responsibility, but in general, childcare is not a reasonable accommodation - for a number of reasons. Childcare, in the sense that someone cannot afford childcare, is not a reason to be able to bring a newborn to a classroom - particularly if the classroom is a lab or if there are other dangers in the classroom. Or the child may be disruptive in the classroom. We don't want to start creating cases where we are over-accommodating some of our students.
2. Breaks for Breastfeeding - Yes.
"Suppose a student asks for a 20-minute break during the class to go breastfeed. Absolutely. This is reasonable, and it is something we have to provide for our students - especially if this is a three-hour class, or if it is something the student has already talked about with the professor. Also, we need to make sure to provide lactation stations on our campus and that students know where these locations are. Are the students aware of where your lactation stations are? These lactation stations cannot be your closest bathroom. That is something the Title IX guidelines talk about: You cannot have a lactation station or 'mother's room' simply be a designated women's bathroom.
3. Special Desks for Pregnant Students - Yes.
"Another situation: A student who is pregnant asks for a larger desk for the semester. This is reasonable, especially when asked at the beginning of the semester. If provided at the beginning of the semester, this prevents disruption to the classroom later. There may be thoughts of Why does she need it now? She isn't really showing yet, she doesn't need the accommodation at this time -- but this is an accommodation that it doesn't hurt to provide well ahead of time.
4. Offering the Class and Lab Online - Probably Not.
"Another situation: A student requests that her biology class and lab be offered online in order to complete the course. Now this is a case where more information might be needed, but this is a situation that might become unreasonable. It might be reasonable in some cases. Does the student not want to attend the class, or are they unable to attend? If the latter, I'd strongly recommend that they attend the course at a different time or take a different section of the course, then assess at that time what accommodations may be necessary for the student.
Quick List of Reasonable Accommodations
Based on federal recommendations:
Excused absences are not only a reasonable, they are a must.
Larger desks and spaces in the classroom.
Make-up work.
Extensions on assignments, with flexibility on deadlines.
Alternative assignments. Sometimes things can be requested online or students can come in at different hours. Sometimes you can shift the student to another section of the same course. If the student can't attend a lab, can they observe while their partner performs the experiment in the lab?
Breaks.
For Jeanine Bias-Nelson's full training on Title IX considerations for pregnant and parenting students, get the recorded webcast.
More Resources for Title IX Coordinators & Their Colleagues
At Academic Impressions, we provide a full suite of trainings and certification for Title IX coordinators and for their colleagues, including:
As well as these online trainings:
As well as these complimentary reads:
Explore Our Membership - and Get All These Resources and More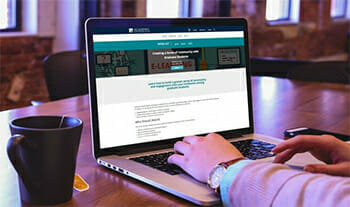 Academic Impressions online membership offers a one-of-a-kind and higher education specific library of online resources that features training and best practices on a wide-variety of topics - including Title IX. This online library is available 365/24/7 and serves as a critical professional and leadership development resource for both faculty and staff.